Speaking in Tongues…
In the last post, we referred to gifts and fruit of the Spirit as expressions of the instrumental and formational dimensions of the Holy Spirit in a Believer. We also referred to 'speaking in tongues' as the most common evidence of the (initial) baptism (in-filling) of the Holy Spirit.
But one might ask: is 'speaking in tongues' not a 'gift' of the Spirit? And, is speaking in tongues not crucial for every Christian? The answer to both questions is 'yes'. Speaking in tongues is a gift and it is crucial for all Christians.
However, a line is drawn here between speaking in tongues as a 'gift' given to a believer at the 'baptism of the Spirit' and 'different kinds of tongues' as contained in 1 Cor. 12:10.
Why do we speak in tongues?
Pa. Kenneth Hagin in 'Kenneth E Hagin – Seven Vital Steps to Receiving the Holy Spirit' gives ten reasons why every believer should speak in tongues.
It is the initial sign (Acts 2:4).
 It is for spiritual edification (1 Cor. 14:4).
It reminds us of the Spirit's indwelling presence (Acts 10:46).
Helps pray in line with God's perfect will (Rom. 8:26).
It stimulates faith (Jude 20).
It helps to keep free from worldly contamination.
It enables us to pray for the unknown (Rom. 8:26).
It gives spiritual refreshing (Is. 28: 11, 12).
It helps us give thanks perfectly (1 Cor. 14: 15 – 17).
It helps to bring the tongue under subjection (James 3: 8).
As noted in the last post, there is no hard and fast rule to speaking in tongues other than to believe that Jesus Christ desires that every believer speaks in tongues (Mark 16: 17) and for the believer to desire it. With that desire, we can and should speak as the Spirit gives us utterance. As Pa. Hagin emphasised, we speak; the Spirit gives utterance (Acts 2: 4). In as much as you have received Christ as your Lord, you are eligible to speak in other tongues.
There are two kinds of 'tongues' identified in the Bible: the tongues of men (known language) and the tongues of angels (unknown language) 1 Cor. 13: 1. In Acts 2: 8, the disciples, many of whom had little exposure, started to speak in tongues. But in languages that foreigners could identify were theirs. It is like an English man who has never been to China or met with a Chinese, begins to speak Chinese. 1 Cor. 14: 2, however, refers to 'mysterious tongues' that no one understands. The baptism of the Spirit can lead to either kind of speaking in tongues.
It should be emphasised that while 'speaking in tongues' is not the same as 'being filled with the Holy Spirit', it is of immense importance. The Christian race and spiritual growth are easier with this spiritual ability. Particularly, as regards to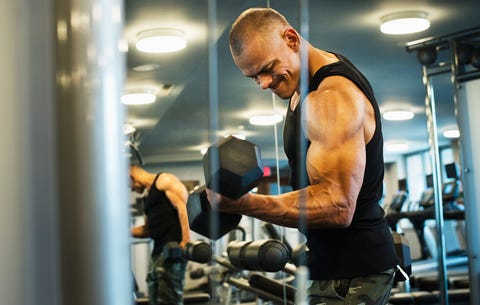 prayer. We do not know what we should pray for as we should. But the Spirit helps by making intercessions by 'groanings that cannot be uttered' intelligibly. Rom. 8: 26. By speaking out in tongues, we agree with the Holy Spirit. We are weak men, we get energized by speaking in tongues. As someone put it, speaking in tongues is a workout for the inner man. Rendered differently, speaking in tongues is the inner man's gym. There, we carry weights in the Spirit.
Again, by speaking in tongues, we can indeed pray without ceasing (2 Thess. 5: 17). It is almost impossible to do this with our senses and with a known language.
1 Cor. 14 speaks elaborately on speaking in tongues. Some clarifications are, however, necessary. Some people have interpreted 1 Cor. 14 as instructing that we should only pray or speak in tongues when there is an interpretation. This is not correct.
There is a difference between bringing a divine instruction to the church through tongues (in which case an interpretation is crucial (1 Cor. 14: 5 – 19), and speaking in tongues for personal edification (1 Cor. 14: 2, 28). It is in the first sense of speaking in tongues to minister to the church, that 'different kinds of tongues' and the interpretation of tongues in 1 Cor. 12: 10 are two of the nine spiritual gifts. Thus, the Bible says these gifts are for the edification of the church, for the profit of all (1 Cor. 12: 7; 14: 12). The next post touches on the Gifts of the Spirit.
If you are simply worshipping or praying in a congregation and not bringing a message to the body, you can worship in tongues as the Holy Ghost gives utterance (Acts 2: 4; 10: 46). However, this should be done in a non-disruptive manner. Tongues are not uncontrollable (1 Cor. 14: 32).
While when we pray in tongues, it is the Spirit praying through our lips, it is not unlikely that after a while (although, not always), we have a perception in our hearts on what the Spirit is praying through us. Hence, Apostle Paul speaks of praying in tongues and praying in understanding, singing in tongues and singing in understanding (1 Cor. 14: 15).
Finally, edification is the ultimate objective of speaking in tongues. (Jude 20; 1 Cor. 14: 4). Edification means 'to build'. Speaking in tongues is one sure way the Christian is built. What is being built in the Christian, is the person of Christ; conforming to the image of Christ. The more we pray in the Spirit, the more we understand the will of God; and the more we receive grace to do and become His will.
Further Reading: